Noco Genius

Multi-Purpose, next generation battery chargers and maintainers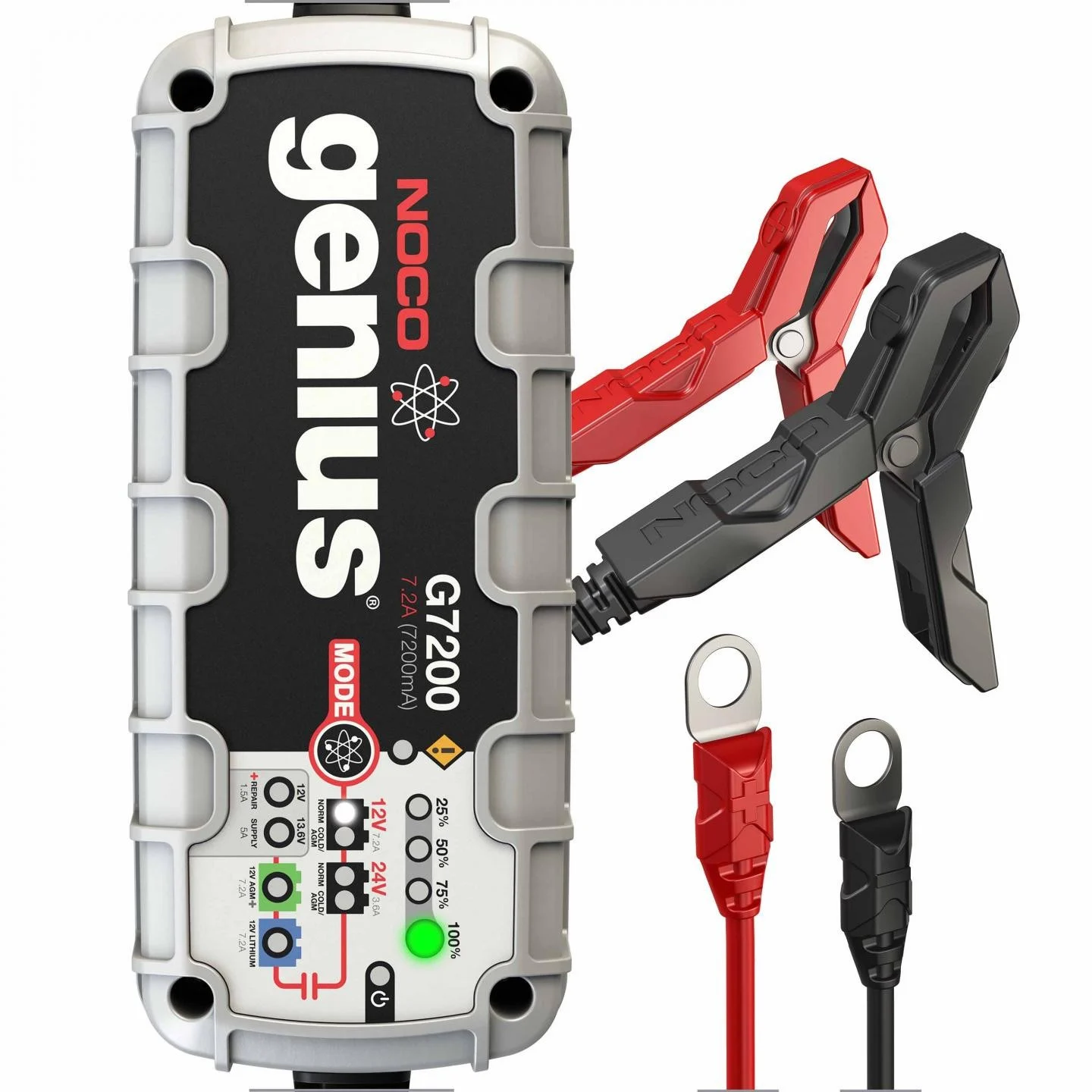 Stabilises internal battery chemistry for increased performance and longevity.
Advanced diagnostics automatically tests and detects a bad, damaged, or shorted battery.
Ultra-compact, portable, energy-efficient design that's impact, UV and water-resistant (IP60)
Includes spark-proof technology and reverse polarity protection.
Dynamically changes charge current when a load is placed on the battery.
Minimises energy consumption when full power is not needed.
---
12V Battery Charger Accessories with NOCO Connect
Rugged, water-resistant plug-n-play  connections for maximum performance. 
Compatible with cigarette lighter, 12V auxiliary ports, direct connect or more.
Heavy duty design.
Made from a high conductivity 16AWG 100% copper wire encased in flexible insulation, built for maximum current flow.
Built with moulded strain relief's and durable, high performance insulated wire for flexibility in cold weather.
---
Battery Charger Accessories
Permanently mount eyelet connectors on multiple vehicles to make hard-to-access batteries easy to charge.
Charge through the 12V auxiliary or OBDII port from inside a vehicle, or simply extend the reach of your accessories.